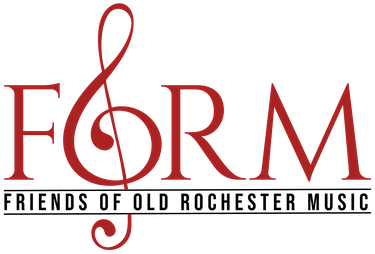 Friends of Old Rochester Music (F.O.R.M.) is the non-profit, booster group for music students in the Old Rochester Regional School District. We are an all-volunteer organization raising funds to provide scholarship awards to graduating music students, support performance opportunities, and purchase additional equipment and supplies beyond the regular school budget.
ORR district's elementary school music students participate in the annual F.O.R.M. Choral and Instrumental Concerts, along with music students from the junior and senior high schools. These concerts showcase the talent and dedication of our music students and directors, culminating in a district-wide grand finale performance.
At the junior and high school levels, F.O.R.M. works directly with the music directors, providing volunteer and financial support to supplement the music programs. Being a F.O.R.M. volunteer provides parents, guardians, and friends an integral role in their student's musical education experience.
Your active participation is vital to F.O.R.M.'s mission to ensure that our talented student musicians have the resources they need to flourish and continue to enrich our community with music. 
We invite you to learn more about this dynamic organization. Please join our monthly meetings on the second Wednesday of the month at 6:00 pm (currently via Zoom link – contact form@oldrochester.org to join) in ORRJHS Community Room or as otherwise noted.
President – Erica Lynn D. Brodo

Vice-President – OPEN

Treasurer – Maria Lynch

Secretary – Karen Devoe
Music Directors/Advisors – Angie Vaughn, Richard Laprise, Mike Barnicle

Marketing & Business Development Director – TBD
Website and Social Media Content Director – Laura Pedulli
ROCHESTER MEMORIAL SCHOOL
SIPPICAN SCHOOL
Thank You To Our 2022/23 Sponsors